Top Shelf Catering is so much more than merely a catering company. We proudly provide a variety of different services that can help make your event exactly what you dreamed it to be.
CATERING SERVICES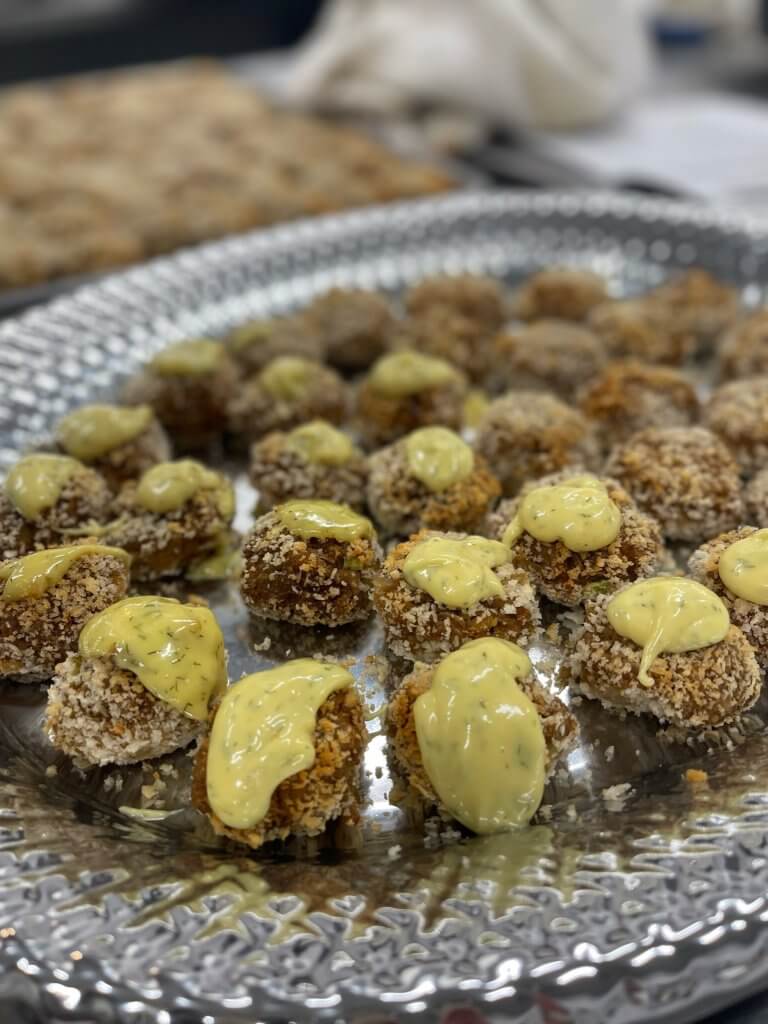 CATERING IS IN OUR NAME, AND IT'S IN OUR DNA.
There's a reason why The Citadel, the Charleston Mimosa festival, local nonprofit organizations, and various Lowcountry corporate events have selected us to be their food provider. If you need a sensational meal to be catered for a large group of people, Top Shelf Catering would love to help!
Our CEO, Robert Patterson, has been in the hospitality industry for more than two decades and has personally cooked meals for millions of satisfied customers through the years. Through the years, our staff has incorporated new recipes and options into our menu, meaning that we can personalize our menu to suit your tastes and needs. We also make it a point to not say "no" to prospective customers. If you need a large event to be catered, we're there for you. Even if we have another event to cater to earlier or later that day.
BEVERAGE SERVICES
To us, being in the hospitality industry means more than just providing delicious, nutritious food. We also provide beverage services, bringing a variety of perfect tonics to your party so that everyone can maximize their enjoyment.
Our bartenders are certified, having each mastered their bartending Mixology coursework, and will come to your event ready to dazzle your guests with a wide range of cocktail recipes that are both tasty and smooth. Our beverage services come equipped with a full bar, both alcoholic and non-alcoholic beverages, and some of the friendliest service you'll ever experience!
EVENT PLANNING SERVICES
Are you certain that you want amazing food catering and/or beverages services at your event, but not so certain how you're going to handle all the logistics of that event? Top Shelf Catering can help you!
We understand that large events can be overwhelming to plan for with so many moving pieces. This is why, as part of our commitment to being a catering company that truly is full service, we are more than happy to assist our customers with the actual planning of their events on top of simply providing food to them. If you would like us to help you plan an event in addition to catering it, let us know, and we'd be more than happy to help!